Core sports
Our core sports are offered at competitive level and require dedication, rigorous training and skill.
Students compete to make it through team selection, attend regular training sessions and take part in a full fixture list against other schools.
Athletics
Track and field athletics play a large part in the curriculum and are developed further as a core extra-curricular sport throughout the school year. This is our main summer sport. Students have the opportunity to learn aspects of track running at all distances, including relays and hurdles. They are also able to develop new skills in the field events (discus, javelin, shot putt, long jump, high jump, triple jump, and hammer). We have a very good relationship with St Mary's University athletics department and with Momentum Sports, based at Kingsmeadow, which is crucial to our success. They provide additional training to our athletes giving them the opportunity to develop to their full potential.
Grey Court enters the Lee Valley indoor cup during the autumn/spring term and also the Lee Valley outdoor cup in the spring/summer term. Our year 7, 8/9 and 10/11 boys/girls teams regularly finish in the top 10 out of over 50 schools.
Grey Court takes part in the Richmond schools' track and field championships at Kingsmeadow which are held in June. We have had fantastic records with boys from each year group winning the borough titles in 2019. Our year 7, 9 and 10/11 girls were also crowned borough champions in 2019. We won the overall boys and overall girls trophies and the overall (boys and girls) trophy for the 4th consecutive year. We also have an excellent record in the English schools track and field cup. The junior boys and junior girls won the Middlesex county 1st round event and all of our teams qualified for the South East finals. The junior and intermediate boys and junior girls all finished 1st in these finals.
In the British athletics relay event held at the London Stadium in July 2019, the U15 boys 4 x 200m relay team finished 2nd and the U17 boys 4 x 400m were crowned champions, recording the fastest time run by a school ever in the UK.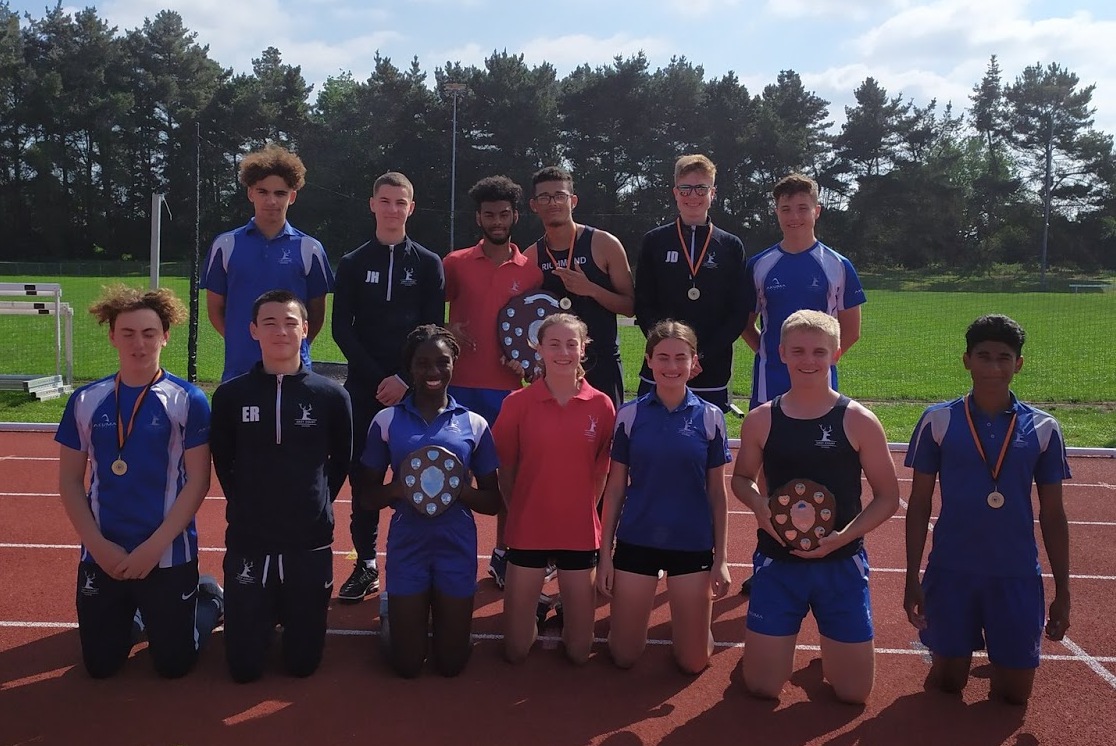 Basketball
Basketball is played in the autumn and spring terms and is one of the main sports for both boys and girls. We compete in local, county and regional competitions. We have an excellent link with Richmond Knights and Kingston Spartans; together they deliver the training sessions to all our year groups.
In partnership with Richmond Knights, we run an elite basketball academy for girls in years 8-11, which consists of training with professional coaches. The girls teams are consistently crowned borough champions in all age groups. In previous years, our U16 team were bronze medalists in the London youth games and the year 7 girls were silver medalists in the London Junior NBA league. Both our U14 and U16 girls are current Surrey County champions. In 2019 the year 7 boys were borough champions and the year 8/9 and senior teams came third in the borough championships. The year 8/9 boys team has also partnered with the Spartans Basketball Club to form an elite pathway and compete in the County Championships.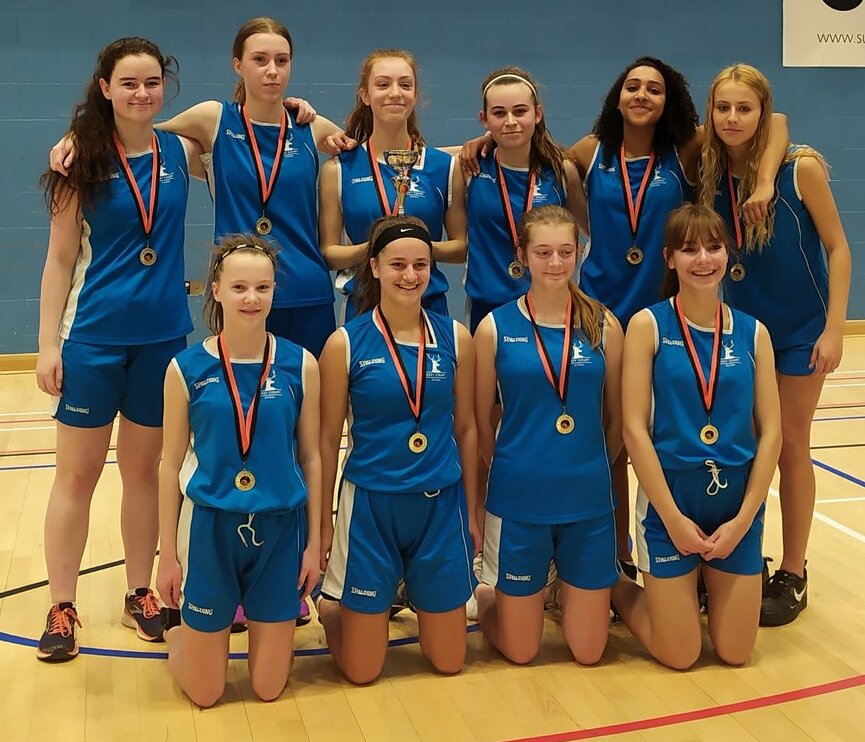 Football
Football forms an important part of the curriculum in both boys' and girls' PE. The school competes in the Richmond Borough League, Surrey Schools Cup and the English Schools FA Cup competitions alongside regular friendly fixtures. We have a very strong relationship with Brentford FC. They help oversee our girls' programme and run an elite skills development group each week for our year 8 football squad. In 2019 we ran our first girls' and boys' football tour to the UK's biggest junior football festival in Bognor Regis, which was a great success.
Former Grey Court alumni who are enjoying outstanding careers include Declan Rice (West Ham and England) and Joseph Jones (Salford City FC). Current student Jorja Fox plays for Chelsea Women FC and England U18.
You can read more about Declan and Jorja on the Sports stars tab.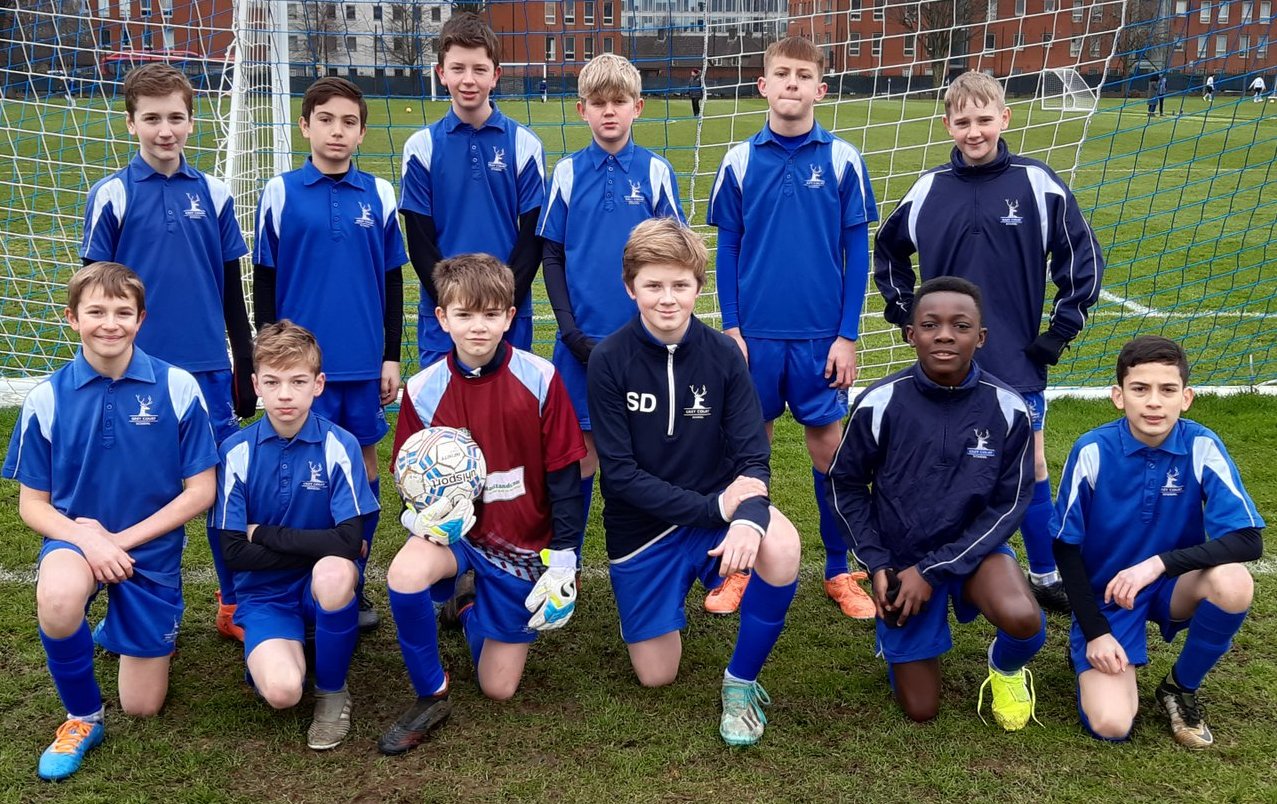 Netball
Netball is one of the main winter sports for girls at Grey Court. All teams have friendly fixtures against local independent and competitive state schools all year round. Each year group has its own training session once a week and some students are selected for the elite netball programme.
We are teamed up with former Richmond Ravers player and Surrey coach Shanaide Basquine. We are regularly crowned Richmond borough champions across all age groups and compete in the regional county rounds and the national Sister n Sport Cup. Every two years we aim to run a netball tour to Disneyland Paris and enter the Paris International netball tournament.
Senior fixtures (years 9 and 10/11 ) against other schools in the borough run in the autumn term from September to December, while junior fixtures (years 7 and 8) begin after the February half term break. Netball in the 6th form is offered on Wednesday afternoons and there is both a recreational and competitive pathway.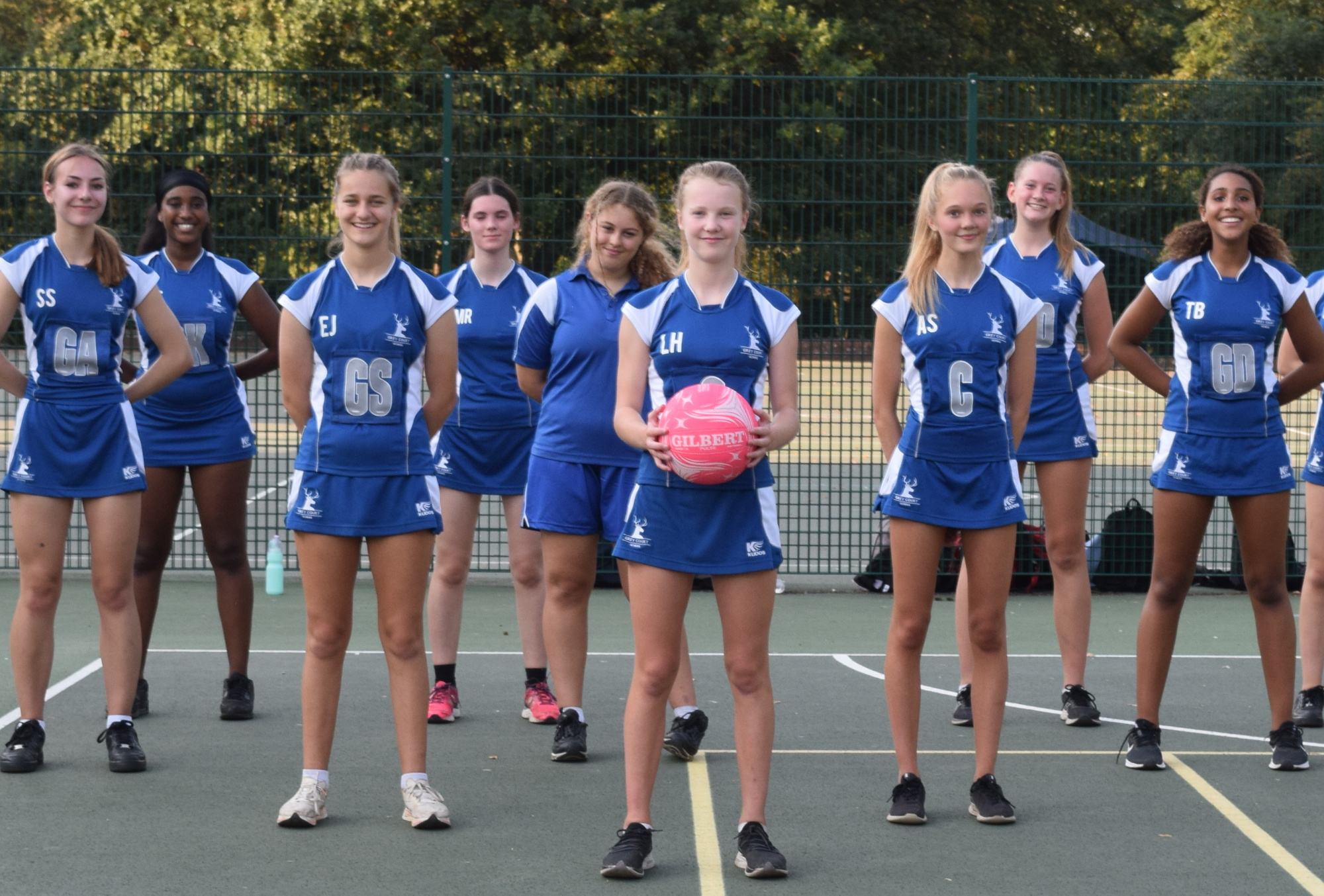 Rugby
Rugby has developed into one of our main core sports at Grey Court. We provide a committed, enjoyable extra curricular programme giving our students an opportunity to develop their skills and knowledge of the game. Over recent years we have gained a strong reputation for rugby and our current fixture list includes matches against some of the most prestigious independent schools. We compete in the Middlesex Cup at all age groups and National Schools competitions at U15 and U18.
We have an excellent relationship with Richmond RFC who play a massive part in our successful rugby programme. Richmond RFC delivers junior and senior training camps throughout the year which provides a platform for students to gain and develop core values and playing principles. We have also been very lucky to have former England 7s captain, Ollie Phillips, coach our students.
Former Grey Court alumni who are enjoying outstanding careers include Luke Green (London Irish and England U21). You can read more about Luke through the Sports stars tab.
Rugby League – We enter the National Cup in years 7, 8 and 9. The year 7 and 9 boys' rugby league squads excelled during 2019. They were crowned borough champions, and London and South East champions before going on to lose in the quarter finals of the National Cup. We have travelled around the UK for fixtures which gives the students an excellent opportunity to play against more experienced counterparts in regions renowned for their rugby league, such as Wigan and Wakefield.
Rugby Sevens - Rugby Sevens is very exciting at Grey Court. We are invited to a variety of competitions in the spring term which gives students a chance to play against some of the best rugby schools in the country. The main focus is the Rosslyn Park 7s for the U14 squad. Thanks to our excellent relationship with Richmond RFC, the U14 squad have been trained by Delon Armitage, former England, London Irish and Toulon player.