Ofsted
Ofsted report
We were last inspected by Ofsted on 10 January 2018 and were judged to be outstanding in every category.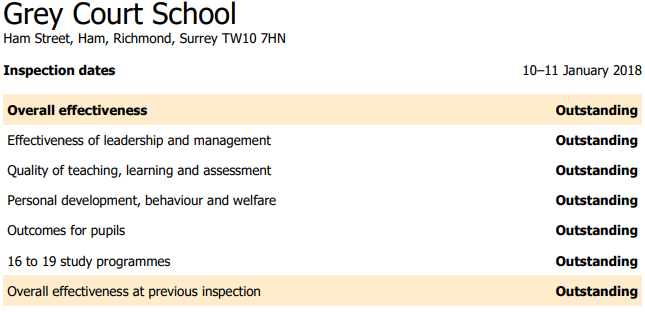 The full inspection report can be downloaded below.
Parent View
Ofsted Parent View gives you the chance to tell Ofsted what you think of your child's school, including:
how happy your child is at the school
how the school manages bullying or challenging behaviour.
The questionnaire can be completed at any time - you do not have to wait until the school is being inspected.