Google Classroom and resources
What is Google Classroom?
Google Classroom is our main portal for students to access resources online. Homework and assignments can be completed on the platform, allowing teachers to communicate and provide feedback to students. Parents and students looking for additional subject specific online resources can visit the online resources page. Google Classroom uses other G-Suite features like Google Docs for writing, Gmail for communicating and Google Calendar for scheduling.
How to log into Google Classroom
Go to the Google homepage https://www.google.com/
Click Sign in
Enter your email address e.g. jbloggs20@greycourt.org.uk (*email addresses are in the format first initial, last name, year joined, @greycourt.org.uk)
Enter your password (passwords can only be set and changed at school).
If students need a password reset they should do this in their computer science lesson or email Ms Farrugia, lfarrugia@greycourt.org.uk.
G-Suite tools used by your child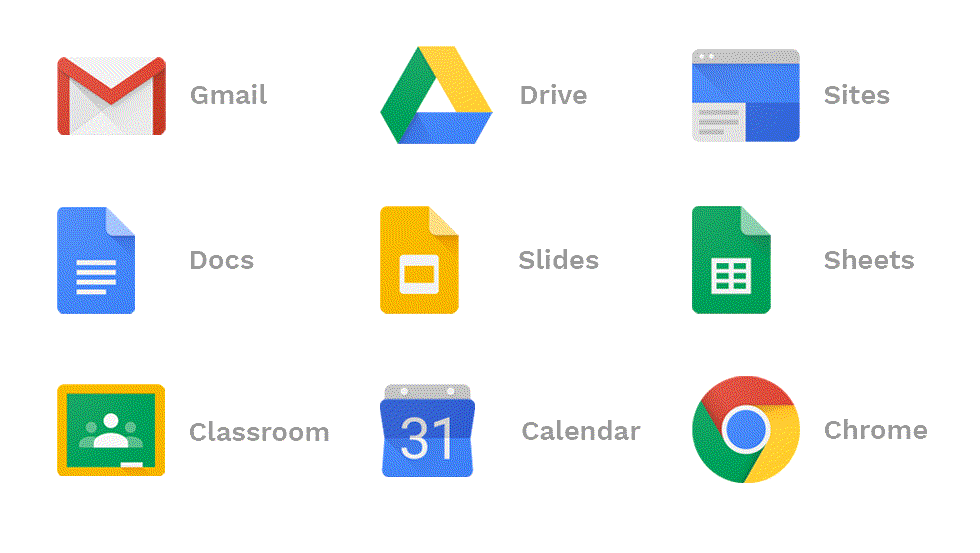 | G-suite Tool | Description |
| --- | --- |
| Classroom | Your child can find all of their assignments, communicate with their teacher, and get feedback and grades. |
| Docs, Sheets, Slides | Your child can create documents, spreadsheets and presentations, and collaborate with their peers and teachers in real-time, allowing them to share their work, get feedback, and make edits instantaneously. |
| Drive | Drive is your child's virtual backpack, where they can store and organise assignments, documents, and access them from any device. This means that all of your child's important information and work is saved automatically and won't get lost. |
| Mail | With access to email, students will receive notifications of any work posted in Classroom. They may use email to communicate with staff. For more information on how to use GMAIL email click here. |
| Calendar | Each class in Google Classroom has its own calendar, which helps your child know when they have upcoming events or assignments. Students can also find a 'real time' version of their timetable here. |
| Forms | Teachers can create quizzes in Google Forms so your child can demonstrate their knowledge, or use them to survey their peers. Many teachers use Forms for interactive in-class activities, or use them to collect information. |
| Meet | Meet is a great solution for distance learning, where educators can hold classes and communicate with your child's class when they're not able to be with them physically. Students are only able to receive Google Meet invites from staff within Grey Court School. |
| Accessibility Features | Accessibility features are built into G Suite for Education, and help your child learn in a way that works for them. They can use voice typing, a screen-reader, connect a Braille display, or use closed captions in Google Slides or Meet for extra support. |
Which devices support Google Classroom?
As well as being accessible through computers like Macs and PCs, Google Classroom is also available as an app for mobile devices and tablets like the iPad. Simply head to your app store and download Google Classroom. Once it's downloaded, tap on the app and sign in to get started. You will also need to download and install Google Docs, Sheets and Slides if you want to be able to use all the features of Google Classroom on your phone.